I spent a semester at Leiden University, Netherlands, under the Erasmus scheme. I t was a great experience; I gained new skills, made amazing friends, and saw wonderful places.
Here are a few tips on how to get the most out of your semester abroad:

One. Pack well
One of the best things I did before I left was really think about what I wanted to take with me. I flew, so I only had hand luggage and a 20kg bag in the hold. Sounds loads right? Nope!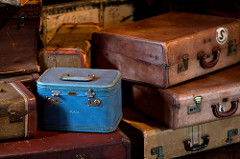 It turned out to be quite hard to pack 4 months into just two bags.
My suggestion is to make a list of the essentials before you pack so you don't leave anything you really need behind.
But all is not lost, the postal service is great!

Two. Get to know your neighbours
Accommodation varies between cities. You may end up halls, or in private housing. But, wherever you end up get to know those around you.
I lived in a studio flat in a building made up of likewise apartments. It was great living on my own but if I hadn't met my neighbours I think I would have been quite lonely, especially as I lived far away from the friends I made at Uni.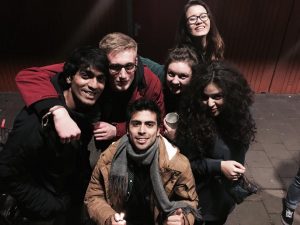 So…
If you live in a building or halls there may be a group on Facebook you can join – I posted on a group like this saying knock on my door to say hi, and people did!
You should also knock on your neighbours doors, go out and say hi when you hear people talking outside your room. And, if there is a communal area, use it!

Three.  Explore
A semester abroad is a great opportunity to see and experience new places. Start by getting to know the city you live in, I find walking the best way. Arm yourself with a map and don't be afraid of getting a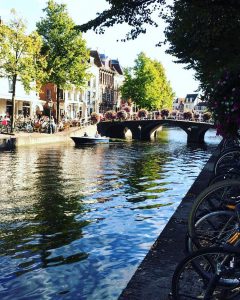 bit lost, sometimes the best places are found this way
Also, take advantage of being in Europe, there are loads of cheap connections by coach and train to various European cities. Have fun!

Four. Embrace new Language
Although there are many who people begin an Erasmus semester as part of a language course there are also just as many who don't and could spend their whole time speaking their native language. Yes, this is easy, especially when a lot of people speak good English, but why not take advantage of your new location to learn a new language! Or at least a few words, it is respectful and they will always come in useful.

Five. Look after yourself
You're in a new city, there is so much to experience – A new nightlife to explore; a different dating scene. Have fun, but remember to look after yourself. No one wants to get ill, or even worse, hurt! So remember to be careful, and look after yourself..
Don't drink too much if you are unsure of your way around,
Try to have a few good nights of sleep,
Eat properly, I am sure this wont be hard with a new countries cuisine to try!
Date responsibly
Most importantly – explore, get involved, socialise, and have fun!