Newcastle University Athletics & Cross Country club are hosting their 3rd Cow Bell 5k Road Race.
Start: Saturday 23rd March 2019, 1pm, Newcastle Town Moor.
Enter online here.
Non Newcastle students will need to register as guests on the NUSU website. To do so follow this link: https://www.nusu.co.uk/account/register/Guest/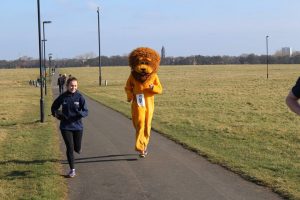 EA affiliated: £5 (+50p for on the day entries)
Non-EA affiliated: £7 (+50p for on the day entries)
UKA Certified fast, flat 5km course.
Prizes for top 3 men and women as well as the winning men's and women's team + £10 bonus for breaking the course record and spot prizes throughout.
Course Records:
Mens: 17:08, Sparrow Morley, Tyne Bridge Harriers (2018)
Womens: 17:34, Danielle Hodgkinson, Birchfield Harriers (2017)
Online entries close 5pm, 22nd March. You can enter on the day from registration at Newcastle University Sports Centre (+50p).
Don't fancy running but want to come to the after party? We're looking for lots of marshals and helpers to make sure nobody gets lost on the day!
Contact: running@ncl.ac.uk for more information.
Join us for a well earned post race drink followed by a night out in the toon. NUAXC are more than happy to give you a roof to sleep under if travelling far.
After party event: TBC.
For more information check out the Facebook event.
Course Map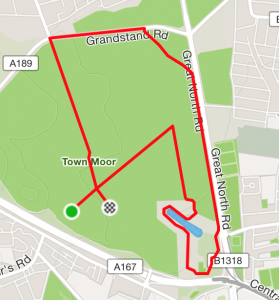 Start at the green marker, finish at the checkered.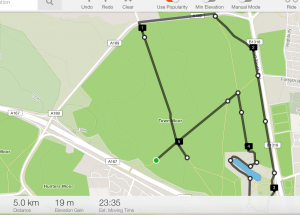 Numbers indicate the distance in km.