President –   Shona Haston 👑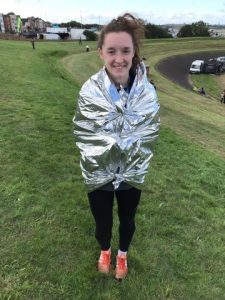 Shona is a fourth year engineering student and is excited to be president this year. She's a middle distance and cross country runner, with a few years of coaching experience too. She's been part of the sport for over 10 years, representing her home county Durham as well as the North East.
She also likes to occasionally attempt various other events including fell running, high jump and discus. Although almost permanently injured, she's still dedicated to training (and the after training pints). She's looking forwards to another fantastic year with the club, especially the away days and Wednesday night fancy dress.
Vice President – Alice Nottingham ✈️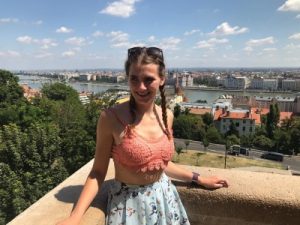 Alice is an NUAXC veteran going into her 5th year of Urban Planning. She is a 400m hurdler who has represented South Wales, current regional and a former Welsh Schools champion. However, she is rarely found on a track due to an ongoing knee injury ☹ Outside of track Alice loves travelling, is plant-based to compensate for the air miles and loves Wednesday nights socials (if her liver can still hack it). She is looking forward to organising WWT and is aiming to not be injured for the 4th time in a row.
Secretary – Aofie Smith 📖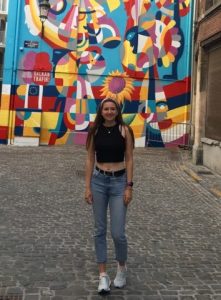 Aoife is a 3rd year Biomedical Sciences student and this year will be her third year in NUAXC, last year she was cross country captain. She loves cross country, fell running and even the occasional track race. Over the year she has competed for Durham schools and the North East county but recently just runs for the fun of it. Aoife can't wait to start organising our very own cowbell 5km road race and hopes it will build on the success of previous years. She is looking forward to another great year with the club, at training, races and in the pub. Hopefully being Secretary won't be too stressful and she'll remember to send out the weekly emails!
Treasurer – Will Rogers 💲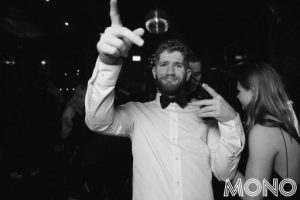 Will is a third year maths student who believes he can use the skills he's learnt in his degree to look after your money. Being an ex-rower he has a very competitive side especially when it comes to the gym or eating competitions and will push himself to his limits at both. As a permanent sufferer of shin splints, you're unlikely to see him on the track but he can easily be found on socials falling asleep on a stool or fighting a bathroom door.
Athletics Captain – Emily Davies 🏆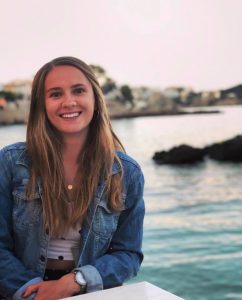 Emily is a third year student studying Biomedical Sciences – not that it's helped with her understanding of the human body as she is always injured. Spikes are her worst enemy but she never fails to complete a stairs session. She hopes to continue the good work from last year and continue to win more BUCS points than ever. One reason to come to Wednesday socials is to see if Emily can finish her first pint or whether the pint will finish her.
Athletics Captain – Emily Strickland 🏋️‍♀️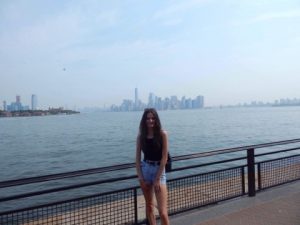 Emily is a 2nd year Biomedical Sciences student. She's competed as a sprinter in the 200m and 400m representing her club, county and country at competitions for the last eight years. She's looking forward to leading the athletics team to another amazing year of training and competitions, as well Wednesday fancy dress socials. If you can't find her in A&E (don't ask), you can usually find her in the library or in the reduced bakery section of Asda after a Monday night training session.
XC Captain – Lauren Davies-Beckett 🏅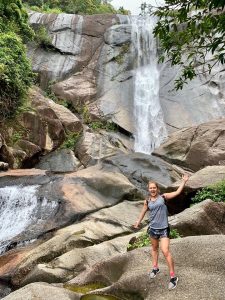 Lauren should be a 5th year medical student but is currently spending a year doing a masters in exercise physiology – because she just loves student debt. What she lacks in height she makes up for in enthusiasm, and is happy to run, or chat about running, or do anything running-related any time. Having ran competitively for over 10 years and represented her county many times (Derbyshire is the best) she'd like to think she knows what she's doing, but has a talent for getting injured (and falling over). After spending her summer travelling and parkrun touring, she is excited to get back to the toon for another great year!
 XC Captain – Chris Larkin 🏃‍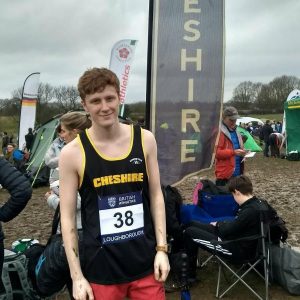 Chris is a 2nd year Geomatics student, part-time injured athlete and full time Parkrun enthusiast. Commonly spotted in the bakery aisle of Asda after training, he is a prime example of how not to eat like an athlete. Having run for his county in every age group since he was 11, Chris has plenty of experience of all areas of distance running. With a particular keenness for fell running, he will at some point try to convince you running up the side of a mountain in the rain is the best idea a human ever came up with.
 Welfare Officer – Pihla Numminen 🌎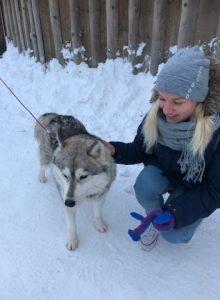 Pihla is a third year biomedical sciences student who joined the club from one of the only places colder than Newcastle and adds a Scandanvian (thus the funny name, pronounced "peeler" as in a potato peeler) touch to the committee. Pihla has over 10 years of experience in athletics but that doesn't stop her from complaining about running any distance longer than 200m. She is looking forward to meeting all new members of the club and can't wait for the Wednesday socials to return, outside of which you'll most likely find her in Flares screaming country roads at the top of her lungs.
Social Sec – Toby Loveday 🥂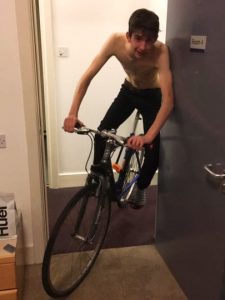 Toby is a 2nd year Civil Engineering student and is from Leamington Spa. You will typically find him in the pub bragging about Norwich City or being rammed into a boxing machine on a night out. Toby is currently the reigning champion of the Portugal dance contest 2019 and is renowned for his famous risotto recipe. Although being relatively new to running, Toby is committed to training (and socials). Toby is excited to be the new Social Sec for NUAXC and welcomes everyone to another great year.