President – Jack Olsen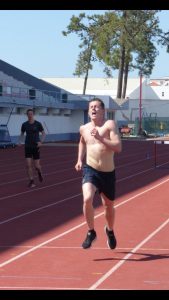 Jack is going into his third and final year at Newcastle, studying politics. However, without doubt the best part of his time in Newcastle has been spent with NUAXC, which he is very excited and pleased to be President of now. Having spent last year as captain, Jack enjoyed having a more involved role within the team, and hopes this year will be the same. It's a great club and we all hope to see you at the taster day!
 Vice President – Will Stockwell
Will is a 4th year Fine Art student and is thrilled to be returning to the committee. He is a middle distance runner who has represented his home county of Kent and is a proud BMC member. He is excited to organise Warm Weather Training having traveled to Portugal with the team for the last 3 years. He loves to dance and is known for his trademark "wavey" moves – just don't suggest a trip to Flares to him.
Treasurer – Sean Hodges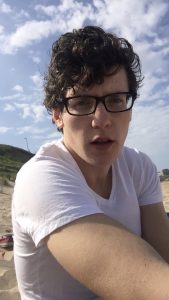 Sean is entering his third year studying Maths. His counting expertise ensures us that the club's accounts are in safe hands. Sean loves pounding the pavements of the Toon, mile after mile with his best friends at NUAXC. Highlights of the last year include travelling the country for the weekends of XC racing and the extravaganza of John's Bar in Portugal WWT. He is looking forwards to the year ahead and having more involvement in the committee.
Secretary – Alex Holdsworth

Alex is a second year Computer Scientist, possibly being one of only a few people from his degree to leave his computer to participate in sport. He has been a sprinter since 2009, with a personal highlight being his silver medal at prep school nationals. Now in his second year at the club, he has taken on the role of Secretary where he sends out those weekly emails everyone loves, writes those all-important minutes for committee meeting and continues to try and convince people that the kit is actually organised for the club. In his free time you will either find him gaming, or consuming questionable amounts of alcohol.
XC Captain – James Anthoney
James is a thir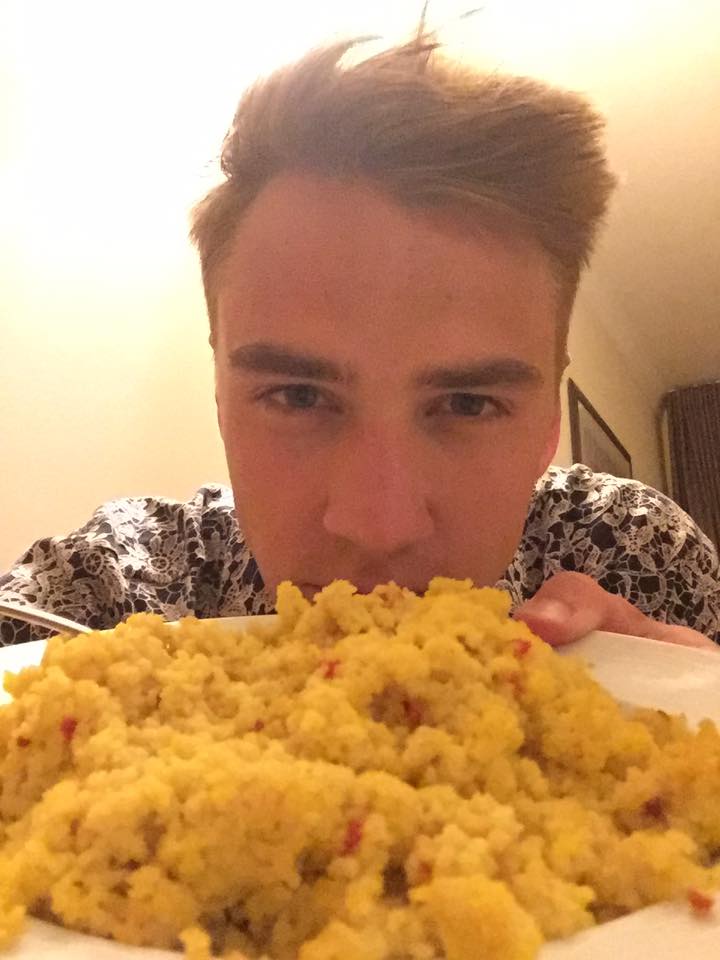 d year Mathematics student. This 'mathlete' is an experienced runner with 10 years in the sport. He is known by the fans for his dazzling northern charm, spicy hairstyles, and truly inspirational posts on the NUAXC Facebook group. Catch your boy at all the races, warm weather training and enjoying some cold ones with the boys on Osbourne Road – or Flares.
XC Captain – Susie Shiel-Rankin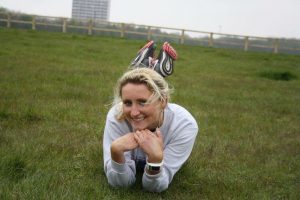 Susie is very excited to take on the role of XC captain as she enters her 4th year studying Medicine. She is an experienced runner, having competed up to international level in athletics and cross country events in her teens. When she isn't running on the moor (mostly away from cows) or grafting at the med school, you'll find her either enjoying a G&T or re-watching GOT. Highlights of the season for her have to be the weekends away for races and the hilarious nights out, such as Edinburgh and BUCS. She hopes with her passion for sport and NUAXC, she can lead the team to bring home even more successes and good times!
Athletics Captain – Cameron Cutts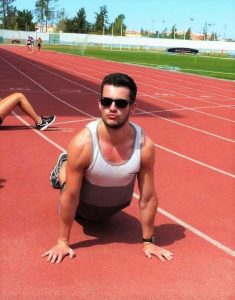 Occasionally known as CJ. At the beginning of the year Cameron was most notably known for apparently having the heaviest squat in the club. Now known for never skipping a training session, (or a business meeting) coupled with his natural leadership abilities, running for Captain was the obvious step forward. While only starting running at university, sport has been a part of his life since before he can remember. His preferred event being 800m he hopes to build on the success of this past year and represent the club well in 2017.
Athletics Captain – Katie Travers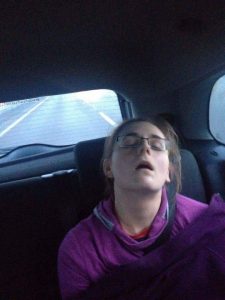 Katie is in her second year of the club and is taking on the responsibility of Athletics Captain this year. She studies dentistry and runs 60m, 100m and 200m. During training, you're sure to hear positive words of motivation and encouragement, tricking the mind that we only have 1 set left then the last one (last one doesn't count!!). Other than running and studying, she is quite the geeky one building computers and playing video games. But on a night out, after a few glasses of wine she knows how to have a good time.
Social Secretaries – Rachael Harrison and Alex Stokes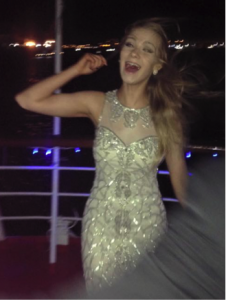 Making up one half of NUAXC's Social Secs this year is Rachael; a second year biology and psychology student. Specialising in all things jumps she doesn't shy away from any new events, after being into athletics for ten years it's safe to say she knows her way around a track. Ever the party girl Rachael can be found spending her nights in The Empress and maybe even being carried home! Be sure to go hard or go home.