President – Hannah Malpass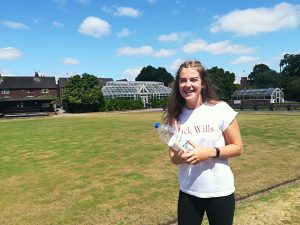 Hannah is a 4th year Agric student and so knows how to run a good party. She has been doing athletics for 10 years and is now a 400m sprinter, representing Staffordshire, Shropshire and the Midlands. Hannah also loves the 4x100m and 4x400m relays, where she seems to run PBs. She also likes to occasionally attempt some cross country if it isn't raining. Hannah is very excited to be leading the club this year and can't wait to welcome new members. She is especially looking forward to Wednesday night socials which she deeply missed whilst on placement.
Vice President – Emily Strickland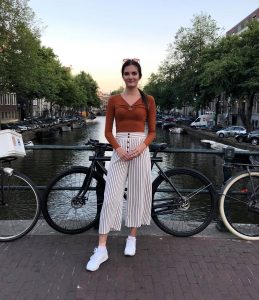 After being part of the club last year as Athletics Captain, this year, 3rd year Biomedical Sciences student Emily will be taking on the role of Vice President. She has competed over 200m, 400m and in relays, representing her club, county, and country for the last nine years. Despite being known for her frequent trips to the RVI and spending every other moment in the library, she's hoping this won't stop her from following in the footsteps of past VP's and planning a great year for NUAXC, including a Warm Weather Training trip and the Past vs Present event.
Secretary – Megan Driscoll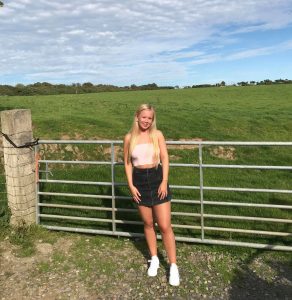 Megan is a 3rd year student studying Sport and Exercise Science and this will be her third year at the club. She has competed in both cross country and athletics over the years but tends to run for fun nowadays. She is looking forward to meeting everyone who joins the club this year and can't wait to organise our own Cowbell 5K Road Race in 2021 to make up for it being cancelled this year!! She can't wait to be back training, meeting many new faces, and is looking forward to the exciting socials and enjoying another (and her final year) in Newcastle.
Treasurer – Samuel Hansen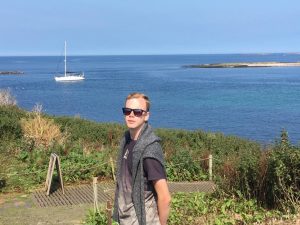 Going into his 4th year at the club (although he looks like a fresher), Sam is an experienced member of NUAXC. Runs Cross-Country but has been known to dabble in the 1500m. He is known for how quickly he can down pints and can often be found either running or spending hours on his personal spreadsheets. He is looking forward to taking on the role of treasurer and promises he will maintain a good job across the year better than he can maintain a relationship.
Welfare Officer- Anna Robson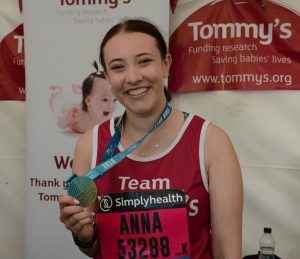 Anna is a 2nd year Archaeology student (no, that doesn't mean she digs fossils, that's palaeontology!!). Although she is fairly new to athletics, starting with Gateshead Harriers in Year 12 to help with her mental health, she has not looked back and loves the benefits the social side of athletics can do for mental well-being. She (somehow) ran the Great North Run in 2019 and raised over £450 for Tommy's. This has made her really excited to raise money for NUAXC's chosen charity this year and to organise special events to help fundraise. If you can't see her in training, you'll most certainly hear her wheezing in the corner!!
Social Secretary – Jean Claude Doukrou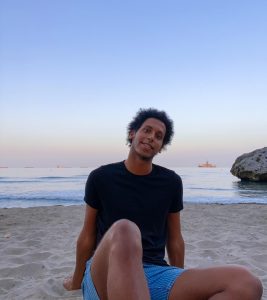 Jean Claude is a 3rd year medical student who joined the club last year when starting the postgraduate course. He can typically be seen trying to compete in triple jump and 400m though he's dying to do a steeple chase. He's been around track and field for a solid 10 years now and still hasn't figured anything out. Legendary for his distinctively loud cheering voice and his commitment to a theme, he's supper excited to be seeing you all at the socials throughout the year.
XC Captain – Emily Oakshott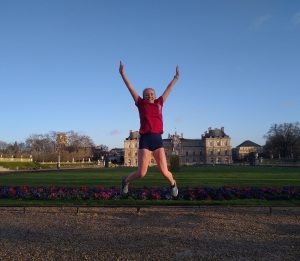 Emily is a 2nd year combined honours student studying Politics, Geography and French. In love with all things running, Emily is always keen to run up any mountain, anywhere, at any time. Having completed for her county (Devon – whooo) many times, Emily (sort of) knows what she is doing and can't wait to be back in the Toon for another great year of hills, mud and classic northern weather.
XC Captain – Jack Douglas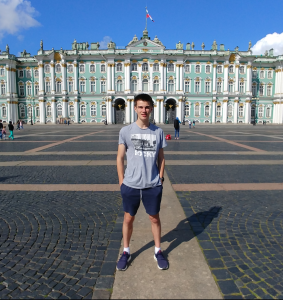 Jack is a 2nd year French and Business student. He enjoys cross country running, having made his way to the fast pack in the Harrier League Race Series. During the summer he focuses on 800m and 1500m on the track and also races in the odd parkrun, provided he is awake for the early start. He has represented Leicestershire and Rutland several times during his cross country career. Away from running, Jack can be seen at Wednesday socials and sometimes showcasing his poor flexibility at the University Sports Centre, attempting to do Yoga. Some say he has the world record for most uses of the 'Sad react' on Facebook- a claim which he has never denied.
Athletics Captain – Becci Ousby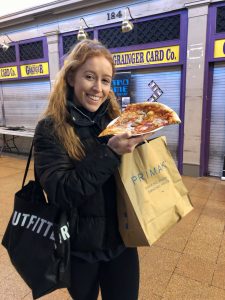 Becci is a 3rd year Biomedical Genetics student. She is a heptathlete specialising in 200m who has competed at a county, regional and national level over the last eight years. After spending last year recovering from a year out of athletics, she's now ready to help everyone train harder than ever and get some more amazing results at competitions. If she's not clattering through the hurdles, she's probably sat eating somewhere or having a mid-competition nap.
Athletics Captain – Sophie Thorpe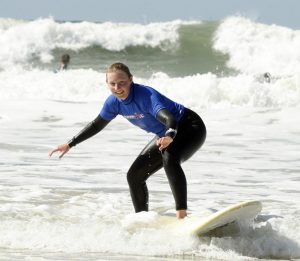 Sophie is a 3rd year Animal Science student and this will be her third year in NUAXC. Sophie has over 10 years of experience in athletics, representing her home county as well as the North East, but that does not stop her from complaining about running any distance longer than 200m! She is looking forward to meeting all the new members of the club and can't wait to get creative with planning and leading athletics training sessions during these strange times. If she isn't looking after the animals on the University farm, you can usually find her in the library or in Flares on a Wednesday night!